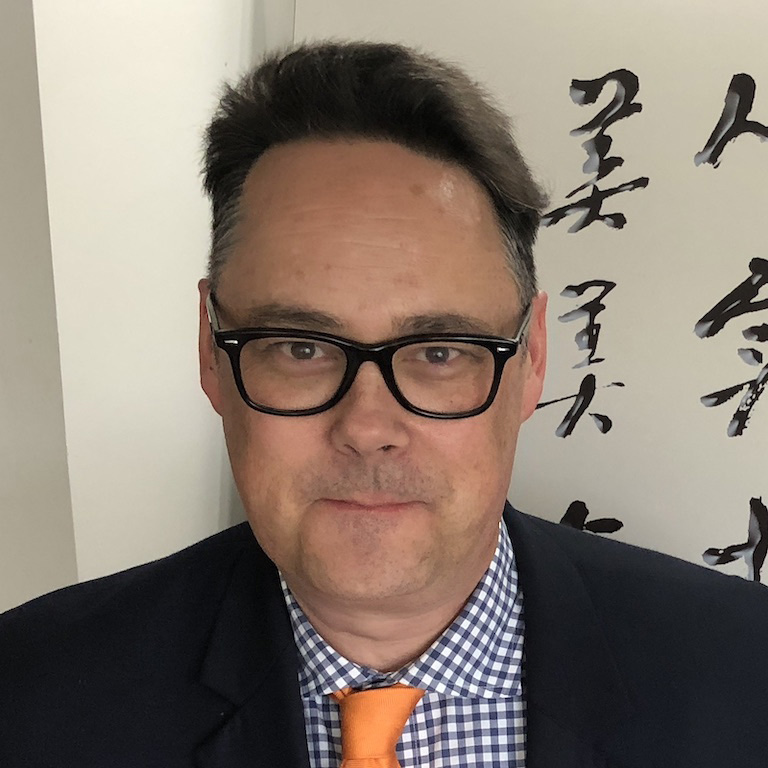 Jason Baird Jackson
Ruth N. Halls Professor, Folklore and Anthropology
jbj@indiana.edu

Classroom Office Building (C2) Room 249
Office Hours

Th

ursday

2:00 p.m. - 4:00 p.m. and by appointement on Zooom
Education
Ph.D., Indiana University, 1998
About Jason Baird Jackson
I am a folklorist and ethnologist whose teaching and research work bridges the fields of folklore studies, cultural anthropology, linguistic anthropology, ethnohistory, and museum studies. I have collaborated with Native American communities in Oklahoma (USA) since 1993, when I began a lifelong personal and research relationship with the Yuchi people. My studies concern, most centrally, the nature of customary arts, practices, and beliefs and the role that these play in social life. In addition to the ethnography and ethnology of Eastern North America, I pursue projects exploring emerging issues (often quite contested) in the areas of intellectual property, cultural property and heritage policy. Lastly, most of my career has been spent working as a curator in museum contexts and I remain deeply engaged with research in, and teaching about, museums, especially museums of art and ethnography. I previously served (2005-2009) as the editor of the journal Museum Anthropology and I founded and now edit the open access journal Museum Anthropology Review. While my primary regional engagements are in the southern United States, I have also worked in Southwest China since 2013. Among my current writing projects are a book on the role of community rituals in shaping historical consciousness among the native peoples of Eastern North America and a book—being coauthored with Lijun Zhang—on the basketry industry in upland Southwest China. My current research work focuses on the intersections of museum collections and Indigenous life in the Native South.
Courses Recently Taught
Curatorship
Theories of Material Culture
Advanced Seminar for Undergraduate Majors
Awards and Distinctions
2019: Elected as a Fellow of the American Folklore Society
2015: IU Trustees Teaching Award
2010-11: GPSO/IU Graduate School Faculty Mentor Award
Publication Highlights
"On Cultural Appropriation." Journal of Folklore Research 58 (2021): 77-122.
"Innovation, Habitus, and Heritage: Modeling the Careers of Cultural Forms Through Time." ((with Johannes Müske and Lijun Zhang.) Journal of Folklore Research 57 (2020): 111-36.
(editor) Material Vernaculars: Objects, Images, and Their Social Worlds. (Bloomington: Indiana University Press, 2016). Also find it here.
"Anthropology and Open Access." (with Ryan Anderson) Cultural Anthropology. 29(2) (2014):236-263.
"Seminole Histories of the Calusa: Dance, Narrative, and Historical Consciousness." Native South. 7(2014):122-142.
Yuchi Folklore: Cultural Expression in a Southeastern Native American Community. (Norman: University of Oklahoma Press, 2013).
"The Story of Colonialism, or Rethinking the Ox-Hide Purchase in Native North America and Beyond." The Journal of American Folklore. 126 (499) (2013): 31-54.
(editor) Yuchi Indian Histories Before the Removal Era. (Lincoln: University of Nebraska Press, 2012).
"Boasian Ethnography and Contemporary Intellectual Property Debates." Proceedings of the American Philosophical Society. 154(1) (2010):40-49.
Yuchi Ceremonial Life: Performance, Meaning and Tradition in a Contemporary American Indian Community. (Lincoln: University of Nebraska Press, 2003).