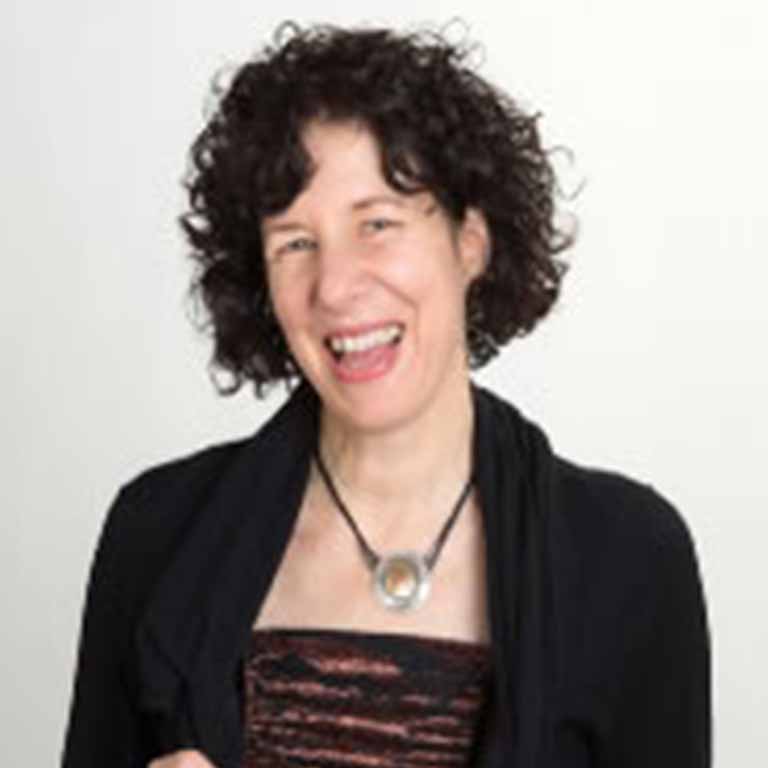 Jane Goodman
Professor, Anthropology
Director of Undergraduate Studies, Anthropology
Education
Ph.D., Brandeis University, 1999
Geographical areas of specialization
North Africa; Middle East; France
Research Interests
performance and civic life; intertextuality; colonial and postcolonial formations; theater, music, and poetry
About Jane Goodman
Honors and Awards
NEH-Mellon Digital Publication Fellowship, National Endowment for the Humanities, 2017-18
Mellon International Research Short-Term Faculty Fellowship, 2016
Fulbright-Hays Faculty Research Abroad fellow, 2008-2009
ACLS/SSRC/NEH fellow, 2008-2009
American Institute for Maghreb Studies fellow, 2008-2009
New Frontiers faculty fellow, 2008-2009
Trustees' Teaching Award, Indiana University, 2003
Teaching
ANTH-E 386 Performance, Culture, and Power in the Middle East and North Africa
ANTH-E 437 Power and Violence
ANTH-E 502/CULS-C 701 Performance
ANTH-E 647/CULS-C 701 Traveling Texts: The Social Life of Intertextuality
Selected Publications
2020. Staging Cultural Encounters: Algerian Actors Tour the US. Indiana University Press.  https://stagingculturalencounters.com/
2020. "Playing with Pedagogy: Theater as Apprenticeship at the Numidya Cultural Association in Oran, Algeria." Hespéris-Tamuda.
2018. "Embodying Halqa: Algerian Storytelling on a Global Stage." Africa Today 64 (4):92-112.
2017. "Before the Ruins: Love, Death and the Unmaking of Place in Neoliberalizing Algeria." American Ethnologist 44 (4):632-645.
2015. "The Man Behind the Curtain: Theatrics of the State in Algeria."  In Global and Local in Algeria and Morocco: The World, the State and the Village. James McDougall and Robert Parks, eds. Pp. 141-65. Routledge.
2014. "Citational Practices: Knowledge, Personhood, and Subjectivity." Annual Review of Anthropology, Vol. 43: 449-463.
2013. "Acting with One Voice: Producing Unanimism in Algerian Reformist Theater." Comparative Studies in Society and History 55(1): 167-197.
2012. A Cultural Approach to Interpersonal Communication: Essential Readings.  Coedited with Leila Monaghan.  Blackwell Publishing.
2010. "Berbers on Trial: Human Rights and the 'Freedom of Association' in Algeria 1985." In Berbers and Others: Shifting Parameters of Ethnicity in the Contemporary Maghrib. Susan G. Miller and Katherine E. Hoffman, editors. Pp. 103-125. Indiana University Press.
2009. Bourdieu in Algeria: Colonial Politics, Ethnographic Practices, Theoretical Developments.  Coedited with Paul Silverstein.  University of Nebraska Press.
2009. Performing "Laicite": Gender, Agency and Neoliberalism among Algerians in France.  In Politics, Publics, Personhood: Ethnography at the Limits of Neoliberalism.  Carol J. Greenhouse, editor.  University of Pennsylvania Press.
2005. Berber Culture on the World Stage: From Village to Video.  Bloomington, IN: Indiana University Press.
2004. "Reinterpreting the Berber Spring: From Rite of Reversal to Site of Convergence."  Journal of North African Studies 9: 60-82.
2003. "The Proverbial Bourdieu: Habitus and the Politics of Representation in the Ethnography of Kabylia."  American Anthropologist 105: 782-793.
2003. "From Village to Vinyl: Geneologies of New Kabyle Song."  Emergencies: Journal for the Study of Media and Composite Cultures 13: 75-93.
2002. "Writing Empire, Underwriting Nation: Discursive Histories of Kabyle Berber 'Oral Texts'."  American Ethnologist 29: 86-122.
2002. "Stealing Our Heritage?": Women's Folk Songs, Copyright Law, and the Public Domain in Algeria."  Africa Today 49: 84-97.
2002. "The Half-Lives of Texts: Poetry, Politics, and Ethnography in Kabylia, Algeria."  Journal of Linguistic Anthropology 12: 157-188.
1998. "Singers, saints, and the construction of postcolonial subjectivities in Algeria." Ethos 26: 204-228.
1996. "Dancing toward 'la mixite': Berber associations and cultural change in Algeria."  Middle East Report (MERIP) 26: 16-19.