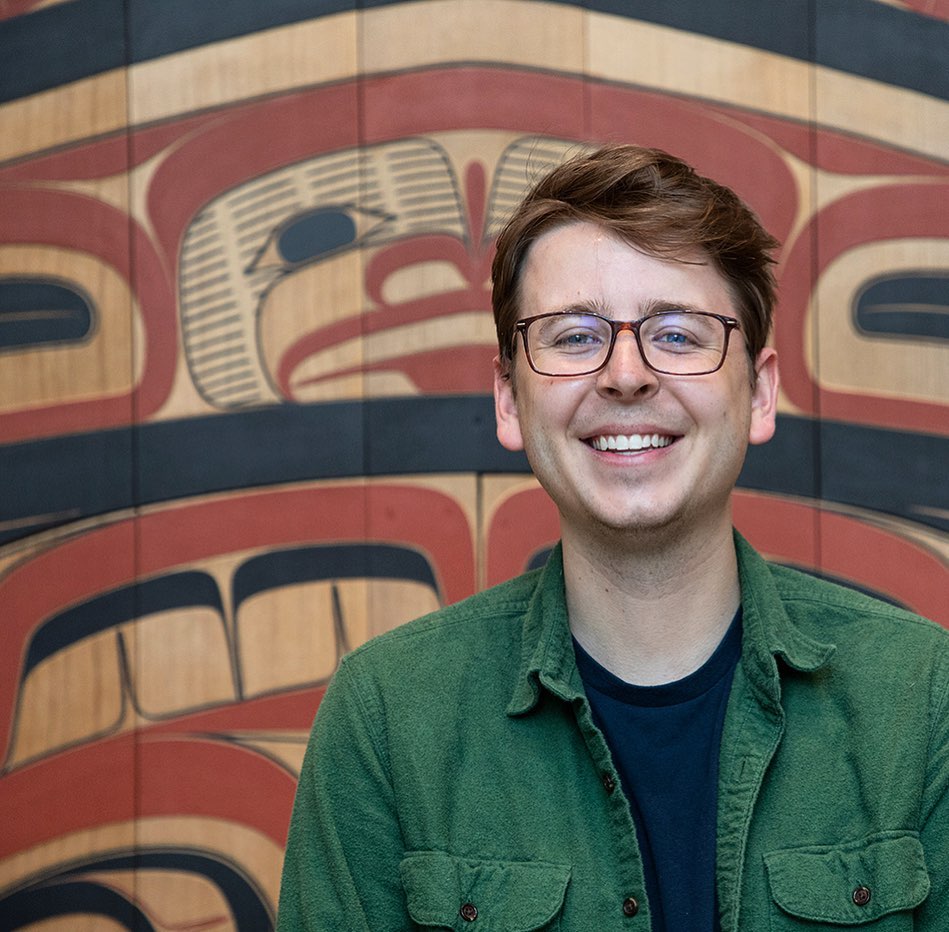 Ben Bridges
Degree Program: Ph.D.
Education
2019: M.A. in Folklore, Indiana University
2017: B.A. in Anthropology, Elon University
About Ben Bridges
Ben is a dual PhD student in the Department of Anthropology and the Department of Folklore & Ethnomusicology at Indiana University. He completed his BA in Anthropology at Elon University in 2017 and his MA in Folklore at Indiana University in 2019. He is interested in how humans respond to environmental change through their cultural expressions, specifically when invoking belief, traditional ecological knowledge, or memory. His dissertation focuses on artmaking in the context of ecological change and subsistence regulations in Southeast Alaska, working with Tlingit, Haida, and Tsimshian artists as they navigate ongoing environmental dilemmas through their creative forms.