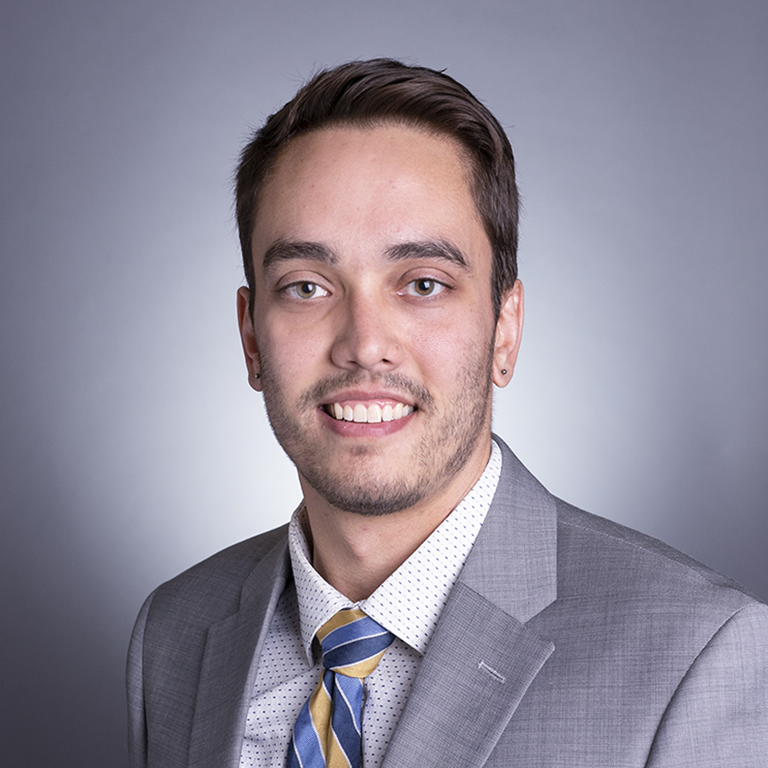 Benjamin Ale-Ebrahim
Degree Program: Ph.D.
Education
2017: M.A. in Religious Studies, University of Kansas
2015: B.A. in Anthropology, University of Kansas
About Benjamin Ale-Ebrahim
Ben (he/him) is a sociocultural and linguistic anthropologist researching the internet and social media, gender and sexuality, and Muslim communities. His dissertation research focuses on how LGBTQ+ people of Middle Eastern and North African (MENA) descent interact with the design features and community policies of social media platforms to shape changing conceptions of gender, sexuality, and social belonging within queer and Muslim publics.
He has previously worked as a Research Intern with the Social Media Collective at Microsoft Research on the Pronouns in the Workplace Project, studying the design and social impact of digital tools for sharing pronouns and expressing gender identity in workplace software.
He has conducted ethnographic fieldwork in Morocco, the United States, and within online communities. Ben earned a BA in Anthropology and an MA in Religious Studies at the University of Kansas before beginning graduate studies at IU in the fall of 2017. His research has been funded by a College of Arts and Sciences Dissertation Research Fellowship, a Rob Kling Social Informatics Fellowship, and Foreign Language and Area Studies (FLAS) Fellowships for Arabic language study and research.
Publications
Peer Reviewed Articles
Benjamin Ale-Ebrahim, Tristan Gohring, Elizabeth Fetterolf, Mary L. Gray, 2023. Pronouns in the workplace: Developing sociotechnical systems for digitally mediated gender expression. Proc. ACM Hum.-Comput. Interact, 7, CSCW1, Article 83 (April 2023), 34 pages, https://doi.org/10.1145/3579516.
2019. "'Your Chance to Make Your Voice Heard': Akaliyat Magazine and the Creation of a Queer Community in Morocco." Journal of Global Initiatives: Policy, Pedagogy, Perspective 14(2): 85-104. https://digitalcommons.kennesaw.edu/jgi/vol14/iss2/7/.
Book Reviews
2020. "Hashtag Islam: How Cyber-Islamic Environments Are Transforming Religious Authority," Gary Bunt, UNC Press, 2018. Journal of Media and Religion Studies / Medya ve Din Araştırmaları Dergisi (MEDİAD). https://dergipark.org.tr/tr/download/article-file/912098. January 1.
2019. "Queer Muslims in Europe: Sexuality, Religion and Migration in Belgium," Wim Peumans, IB Tauris, 2018. Voices: Journal of the Association for Feminist Anthropology. http://afa.americananthro.org/book-review/queer-muslims-in-europe-sexuality-religion-and-migration-in-belgium/. April 12.