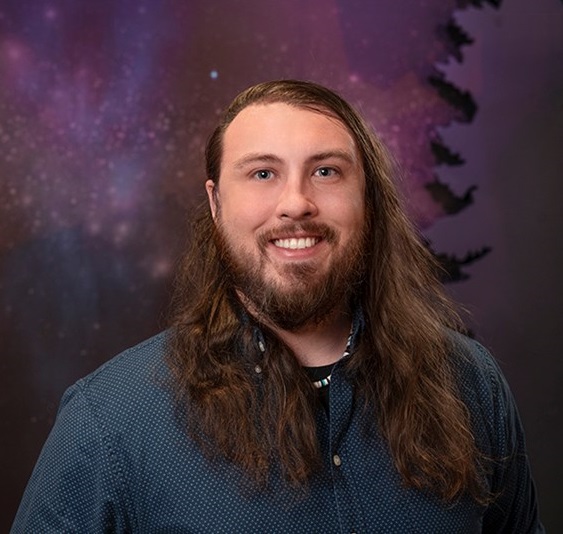 Carlton Shield Chief Gover
Assistant Professor, Anthropology
Curator of Public Archaeology, IUMAA
Education
Ph.D., Anthropology, University of Colorado - Boulder, 2022
M.A., Anthropology, University of Wyoming, 2019
B.S., Anthropology, Radford University, 2016
Geographical Areas of Specialization
North America; Great Plains; Central Plains; Missouri River Valley; Ukraine
Research Interests
Indigenous Archaeology; Decolonial Anthropology; Community-Based Research; Ethnogenesis; Identity; Migration; Bayesian Statistics; Radiocarbon Analysis; Chronology Analysis; Plains Town Formation; Introduction of Horses; Diaspora of Mesolithic Peoples; Public Outreach; Science Communication
About Carlton Shield Chief Gover
Carlton Shield Chief Gover is a citizen of the Pawnee Nation of Oklahoma. He received his B.S. in Anthropology from Radford University, his M.A. in Anthropology from the University of Wyoming, and is currently defending his Ph.D. in Anthropology from the University of Colorado Boulder with Professional Certificates in Museology and Native American & Indigenous Studies.
His research area is in the Central Great Plains of the United States with a focus on ancestral Pawnee and Arikara heritage. His research utilizes Pawnee and Arikara oral traditions, regarding population movement and social change, as foundational evidence for interpreting the archaeological record from the 9th to 16th centuries A.D. He has published in American Antiquity, Plains Anthropologist, and Advances in Archaeological Practice.
Carlton is the recipient of the Society for American Archaeology Native American Graduate Scholarship ($11,000), Colorado Council of Professional Archaeologists Ward Weakly Memorial Scholarship ($1,239), Plains Anthropological Society Donna C. Roper Research Fund ($1,239), and the Plains Anthropological Society Native American Student Scholarship ($1,000). Carlton will be teaching courses in Archaeology and Museum Studies.