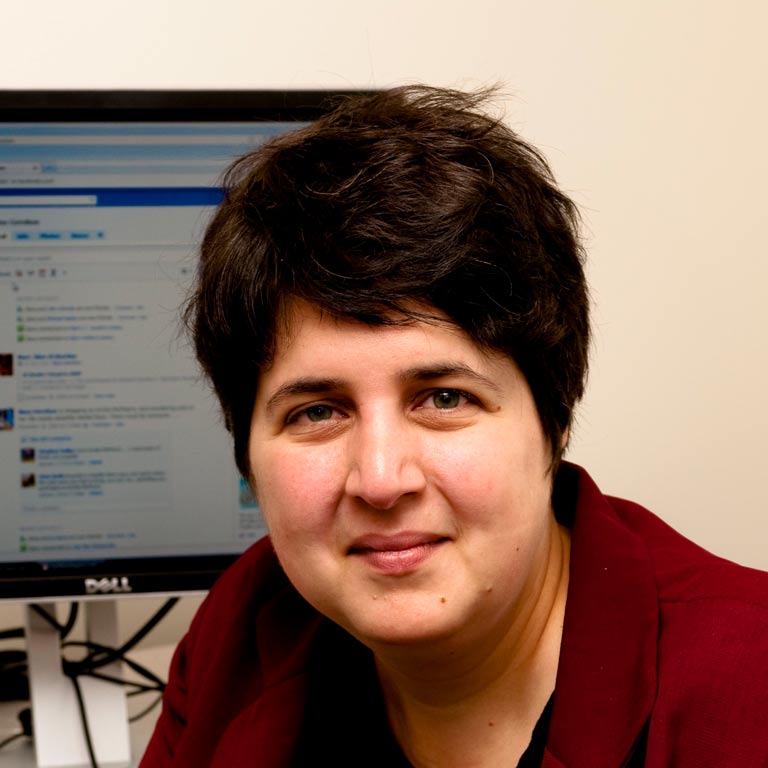 Ilana Gershon
Ruth N. Halls Professor, Anthropology
igershon@indiana.edu

Student Building 170
Office Hours

M

onday

On sabbatical

T

uesday

On sabbatical

W

ednesday

On sabbatical

Th

ursday

On sabbatical

F

riday

On sabbatical
Education
Ph.D., University of Chicago, 2001
Geographical areas of specialization
United States; Oceania - Samoa
Research Interests
employment; new media; work; breakups; neoliberalism
About Ilana Gershon
Ilana Gershon has two major questions she has been exploring this past decade. She explores how people engage with neoliberalism as a quixotic task of  translation -- turning a theoretical armature produced by Hayek, Friedman, and others in the Mont Pelerin circle -- into a set of guidelines for the practical quandaries of daily life.  This question motivated her recent book on hiring in contemporary corporate America, Down and Out in the New Economy.  She also wants to know how new media affects highly charged social tasks, such as breaking up in the United States. She has written about how people use new media to end romantic relationships in her book The Breakup 2.0: Disconnecting over New Media. Her current research addresses how the pandemic affects people's experiences of their implicit social contracts in the contemporary US workplace.

She has edited three volumes of ethnographic fiction on work, animals, and monsters. She has also published No Family Is an Island: Cultural Expertise among Samoans in Diaspora, and edited special issues on topics ranging from ignorance, reflexivity, media ideologies, to the "newness" of new media. She has been a fellow at Stanford's Center for Advanced Study in the Behavioral Sciences and at Notre Dame's Institute for Advanced Study. Her intellectual interests range from linguistic anthropology, science studies, media studies, legal anthropology, anthropology of democracy, and anthropology of work.
Teaching
C314 Mass Media in Other Cultures
C412 Ethnicity, Class, and the Model U.S. Citizen
C446 Cultures of Democracy
C627 Networks, Systems, and Flows: Theories of Circulation
Selected Publications
2019 Porous Social Orders. American Ethnologist. 46(4): 404-416.
2018 Living with Animals: Bonds across Species. (Cornell University Press). co-edited with Natalie Porter.
2017 Down and Out in the New Economy: How People Find (or Don't Find) Work Today. (University of Chicago Press).
2015 A World of Work: Imagined Manuals for Real Jobs. editor (Cornell University Press).
2012 No Family is an Island: Cultural Expertise among Samoans in Diaspora (Cornell University Press)
2011 "Neoliberal Agency" Current Anthropology 52(4): 537-555.
2010 The Break-Up 2.0: Disconnecting Over New Media (Cornell University Press)